The Costa del Sol is one of the most popular tourist destinations in Europe, and for good reason! A gorgeous 150km of solid beach with mild climates and endless activities all year. Travelers can enjoy incredible ocean views and delicious local cuisine, all while experiencing outdoor activities throughout the year. It's an ideal area to enjoy a break with the best of both worlds: culture and relaxation in one perfect package.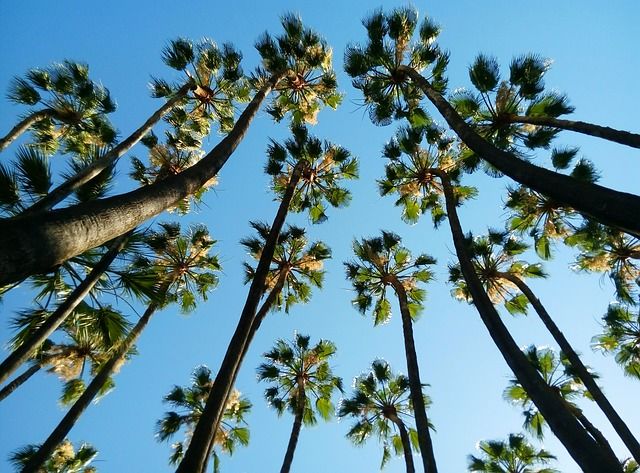 So if you're wondering where you want to spend a few days relaxing and recharging, or if you're looking for a fabulous new area to relocate to, you couldn't do better than the Costa del Sol. To learn more about the area, you can read the details below!
What Is There To Do On The Costa del Sol?
The Costa del Sol area is most famous for the hundreds of beaches that travelers and residents can enjoy and the many different environments those beaches can be. There are plenty of trendy areas with beach clubs, celebrity hot spots, and stunning vacationers from all over the globe to enjoy. But there are also quieter areas perfect for more secluded getaways if that's more your style. In addition, golf lovers will rejoice at the options for courses. With over 50 golf courses available in mountain and clifftop locations, there is no shortage of beautiful venues for a day of golf. That's why the Costa del Sol is known for being a prime area to bring your clubs if you're looking for excellent golfing opportunities. Check the best golf courses in Marbella and surroundings here
Meanwhile, a lesser-known local activity is visiting the national parks around the Malaga province! Many of them are short, easy drives inland and involve plenty of opportunities for outdoor adventures including hiking, spelunking, swimming, horseback riding, and much more. And in the event that you're traveling with less adventurous types, there are villages of the Axarquia region that offer beautiful scenery for exploring.
There are plenty of bars and nightclubs along the coast for anyone who likes to take advantage of the nightlife and they all range from low-key, laid-back beach bars to sophisticated nightclubs as well as superb shopping areas.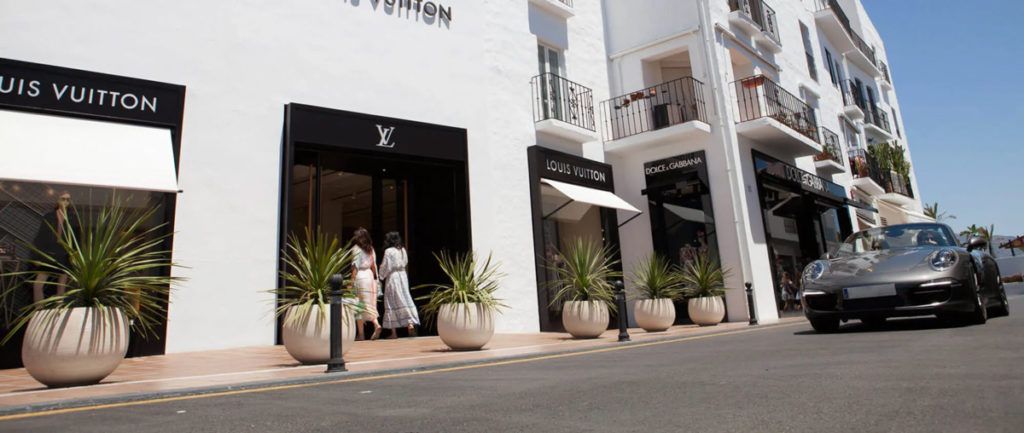 What Are The Different Areas Of The Costa del Sol?
Overall, the Costa del Sol can be divided into two different sections. Malaga city represents its center, and the two sections extend to the East and West.
The Eastern side of the Costa del Sol is shorter, stretching only as far as Nerja and the Costa Tropical of Granada province. It's a less developed 54km stretch, but it has retained its character as a charming holiday town. Nerja in particular is famous for their caves, which are a spectacular natural site. This is where the city throws its annual music and dance festival, which is a wonderful celebration of art and culture.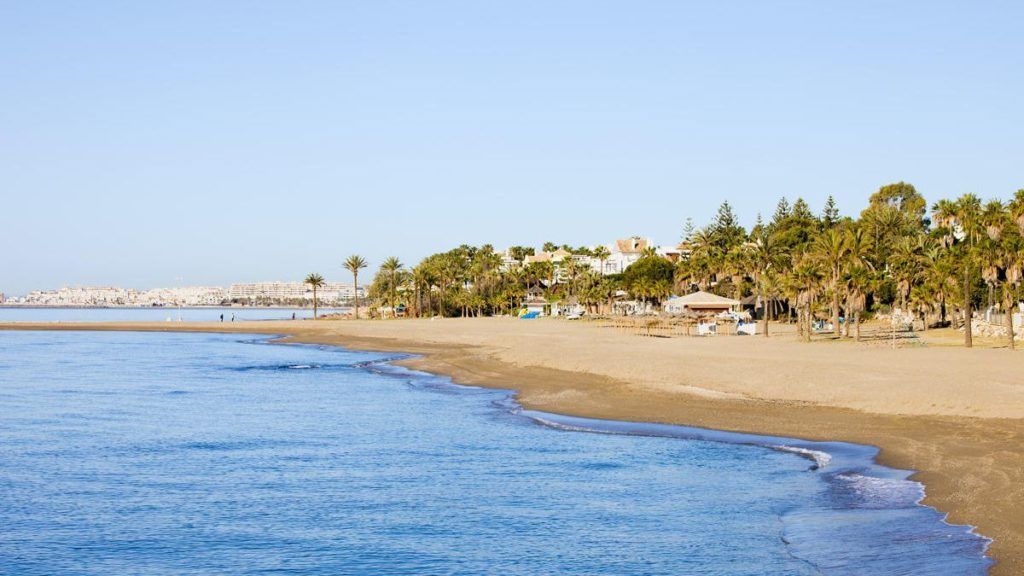 On the Western side of things, the coast curves around to the South, along Gibraltar and features several major resorts and the famous city of Marbella. The Western side is known for its more lively city culture featuring nightlife and beach clubs that appeal to those who enjoy a more social scene. Marbella is known for luxury living, celebrity vacation homes, and gorgeous beaches combined with an incredible restaurant scene. If you're looking for the ultimate luxury getaway in Spain, Marbella is an excellent option.
Benahavis is another area known for wealth and luxury, but this area goes even beyond a vacation destination. People looking for excellent school systems and a beautiful, community-oriented area for raising children can easily make their home here if they so choose.
However, Malaga city as the center of the Costa del Sol has undergone a major transformation that turned it into a destination in its own right. The Picasso Museum, a contemporary art scene, and a thriving restaurant culture have all contributed to attracting tourists and keeping the city relevant in the midst of so many other coastal destinations.
Estepona is another location that people tend to experience first as a vacation destination and fall in love with long term. Its growing municipality makes it a great option for permanent residents, while the close proximity to the Gibraltar airport makes it connected enough to allow for convenient travel.
How Do I Get to the Costa del Sol? which ariport is the closest one?
If you're dying to experience the Costa del Sol after reading this post, getting to it is easy! The Malaga International Airport is just 8km west of the city and the N340 local coast highway can easily transport you up and down the coast. You can also travel between other areas using the main highway. In every case, you can enjoy gorgeous scenery on the way to your destination! And if once you find yourself in a location you never want to leave, there are professionals who can help you to find the perfect home for a vacation destination or a new home base. Contact us to find your new home in the sun!
No matter what you're looking for in your vacation, there's an area on the Costa del Sol that will more than meet your needs. In every area, there will be plenty of activities, opportunities for relaxation, delicious cuisine options, and stunning scenery! You couldn't ask for a better area to enjoy your vacation, unplug from your day-to-day life, or build a routine with your family.