Each 23rd of June all the beaches and Chiringuitos of Marbella are iluminated by large bonfires that welcome the Summer season.
The Shortest Night of the year is celebrated with a magical  ritual that involves friends, fire and a quick dip in the ocean after midnight.
The Summer Solstice is surrounded by a mystery veil: It is believed that gods are closer to the humans on this special date, and various rituals are celebrated across the country.
Each region of spain tribute the ancient gods with different traditions and superstitions. In the South of Spain, the water and the fire are the most important elements of this nigh.
The ritual will give you luck for the next year, and it involves several steps:
Jumping over the bonfire to leave your past and bad experiences behind
Burn a paper with your lovers name to light up the fire in his heart
Burn something old  that gives you bad memories to start a new phase
Swim after midnight in the ocen to purify your soul and body
Dancing around the bonfire will attract good energy.
Nowadays, these traditions are still running, but combined with a modern twist: Special Diners in an exclusive chiringuito or spectacles to welcome the Summer Season that will end up around a big bonfire at the beach.
Are you thinking on what to do in Marbella for this magic night of San Juan? We show you the best options in town: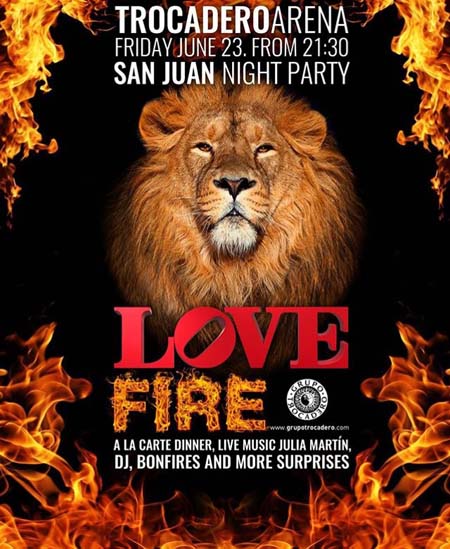 What to do in Marbella in San Juan: