When it comes to work, most of the people will complain about it. But what about if you create your own home office?, no more stress going late, hours in traffic, or finding parking.
If you feel like you don't have the space at home, in this post, we present you 10 solving ways to create your dream office in your own house.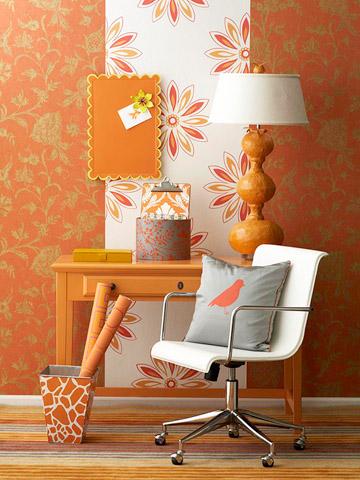 Hallway station: hallways are most of the time, used just for the flow of people going and coming back from all over the house, but never took into consideration as a "room". Take advantage of that wide corridor and create your own office.
Closet office: You will get surprised of how easily you can turn a wardrobe into a hiding office. Perfect if you have a messy desk that you don't want to be seen: Close the closet door, and all tidy!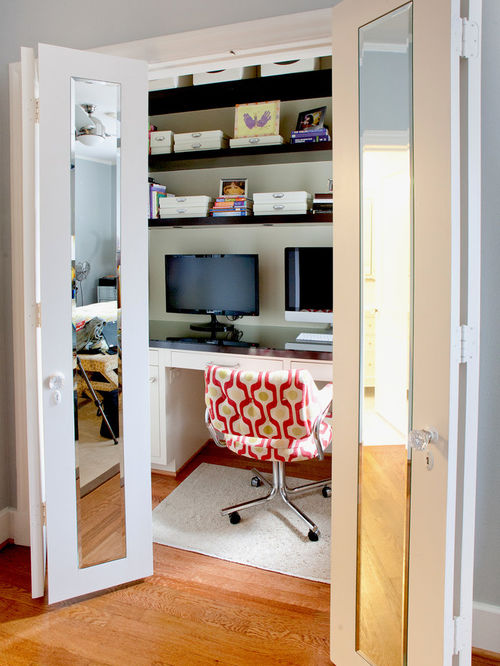 Hang a floating desk into one of your walls to create a work area in even the tiniest place. A suspended desk can be the solution to any space problem.
Attic office: if your attic is full of old toys, useless tools you don't even remember how they work, this is your time to renovate it and create an open airy office.
On the other hand, if you prefer to be apart from noise and in a relaxed area, Why not moving the office to the basement? a quiet place to get things done quickly and effective.
The terrace can become your dream office: nice views, open and sunny. Have some flowers around to complete the look.
The Livingroom is always a good choice when it comes to spaciousness, an auxiliary table or even a shelf can be a perfect office, even more you can connect your laptop to the main TV and even work from the sofa!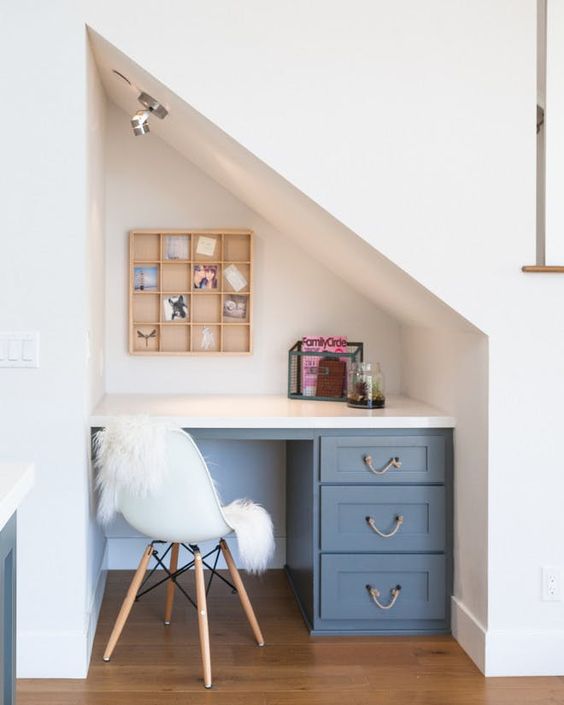 A cozy Kitchen desk can become a multitask area, also great as an office and organization station. You will have the coffee closer than ever!
Utilize the maximum of your space, if your home has two levels create an under stairs home office, no high budget required!
If none of these solutions meets your requirements, why don't you have a moving desk, you can work in the living room, the kitchen, the corridor or even in the bath. You choose!
And if you still need more space and are planning to buy a new home with larger space, we have a selection of properties just for you!, Working towards the sea or next to the golf is always better.