The Biggest event for Marbella's Flamenco lovers is the Fair of San Bernabe, where the city pays homage to its patron with a weeklong fair.
From the 6th of June until the 12th, the city is dressed with white and lively coloured dots: white, red and blue typical flamenco dresses fill up the streets of the Old Town. The Plaza de Los Naranjos and The Castle are decorated with white and blue lanterns, a spectacle for those who want to experience this unique event.
Spanish tapas served with traditional drinks as "Rebujito" (white wine) or "Sangria", all combined with Flamenco music, shows, and a vibrant environment that will make you experience the real Spanish "Fiesta".
During the day, the city centre of Marbella becomes a lively place full of stalls serving traditional Spanish food made on the spot: typical Malaga fried fish, montaditos, Gazpacho and Iberian Ham and Cheese.
By night the party continues in La Cañada, where all the "Casetas" will entertain the grown ups while the youngest members of the family experience the vertigo of the rollercoaster and many other children's fairground rides. For music lovers, there are concerts every night in the main stand.
The townhall has created a free bus line to facilitate the transportation to the night fair. It has several stops starting in the bus station and going through the main points of the city. You can hop on in any of the stops with no charge, and is available from 18.00 until 5.00 on the weekend.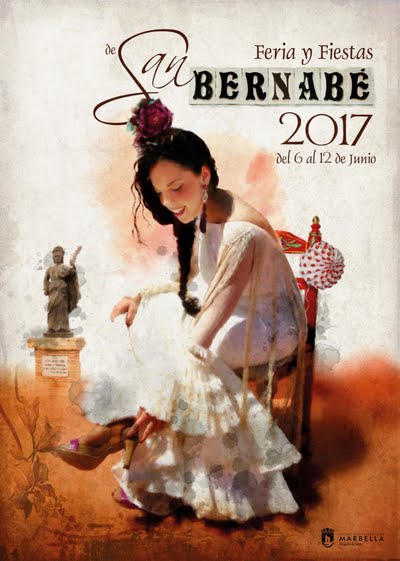 Bus stops Marbella Fair
Marbella is a lively city with a wide variety of activities all year round: a great city not only for holidays but also to live!